Accelerate Your Cloud Server Journey
Take your business to the next level with Cloud Server.
Get all the benefits of Cloud Hosting:
Speed

Power

Performance

Scalability
Without any hassle of hardware maintenance or security.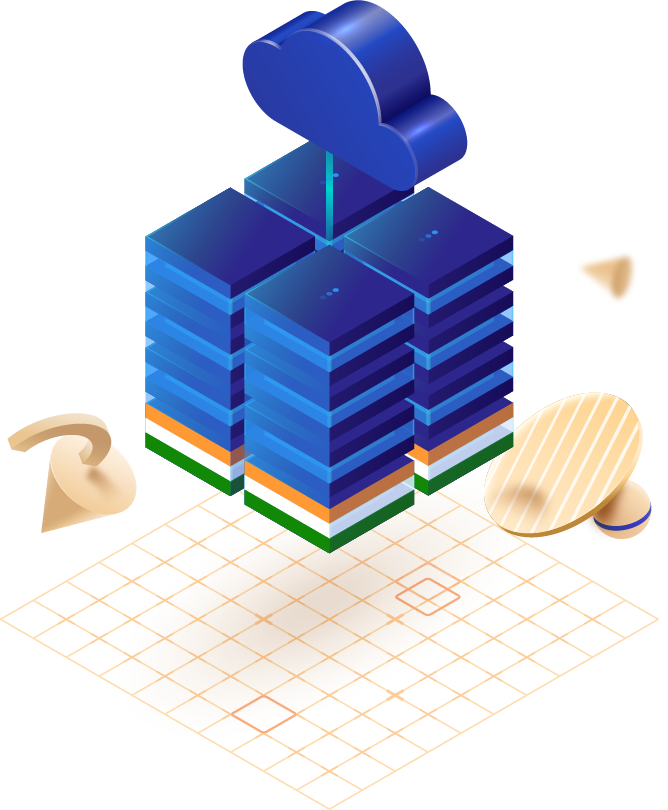 Invest in a server with fully dedicated resources and no overbooked hardware
Self-Managed Cloud Servers India Plans
| Memory | CPU | Storage | Transfer | Price | |
| --- | --- | --- | --- | --- | --- |
| 2 GB | 1 vCPU | 50 GB SSD | 1 TB | Rs. 750/Mo | Deploy |
| 4 GB | 2 vCPU | 80 GB SSD | 1 TB | Rs. 1500/Mo | Deploy |
| 8 GB | 4 vCPU | 160 GB SSD | 2 TB | Rs. 3000/Mo | Deploy |
| 16 GB | 6 vCPU | 240 GB SSD | 2 TB | Rs. 6000/Mo | Deploy |
| 32 GB | 8 vCPU | 320 GB SSD | 3 TB | Rs. 12000/Mo | Deploy |
| 48 GB | 12 vCPU | 480 GB SSD | 3 TB | Rs. 18000/Mo | Deploy |
| 64 GB | 16 vCPU | 560 GB SSD | 4 TB | Rs. 24000/Mo | Deploy |
| 96 GB | 20 vCPU | 640 GB SSD | 4 TB | Rs. 36000/Mo | Deploy |
| 128 GB | 24 vCPU | 960 GB SSD | 5 TB | Rs. 48000/Mo | Deploy |
| 192 GB | 32 vCPU | 1200 GB SSD | 5 TB | Rs. 60000/Mo | Deploy |
| 240 GB | 48 vCPU | 1800 GB SSD | 5 TB | Rs. 72000/Mo | Deploy |
All Cloud Server Plans Include
Traffic included (100 Mbps port)
Optional Hardware Firewall
Up to 1 Gbps port available
Need Custom Solution
Plan your project needs upfront, and send us a note using the form and someone from the MantraCloud team will be in touch soon.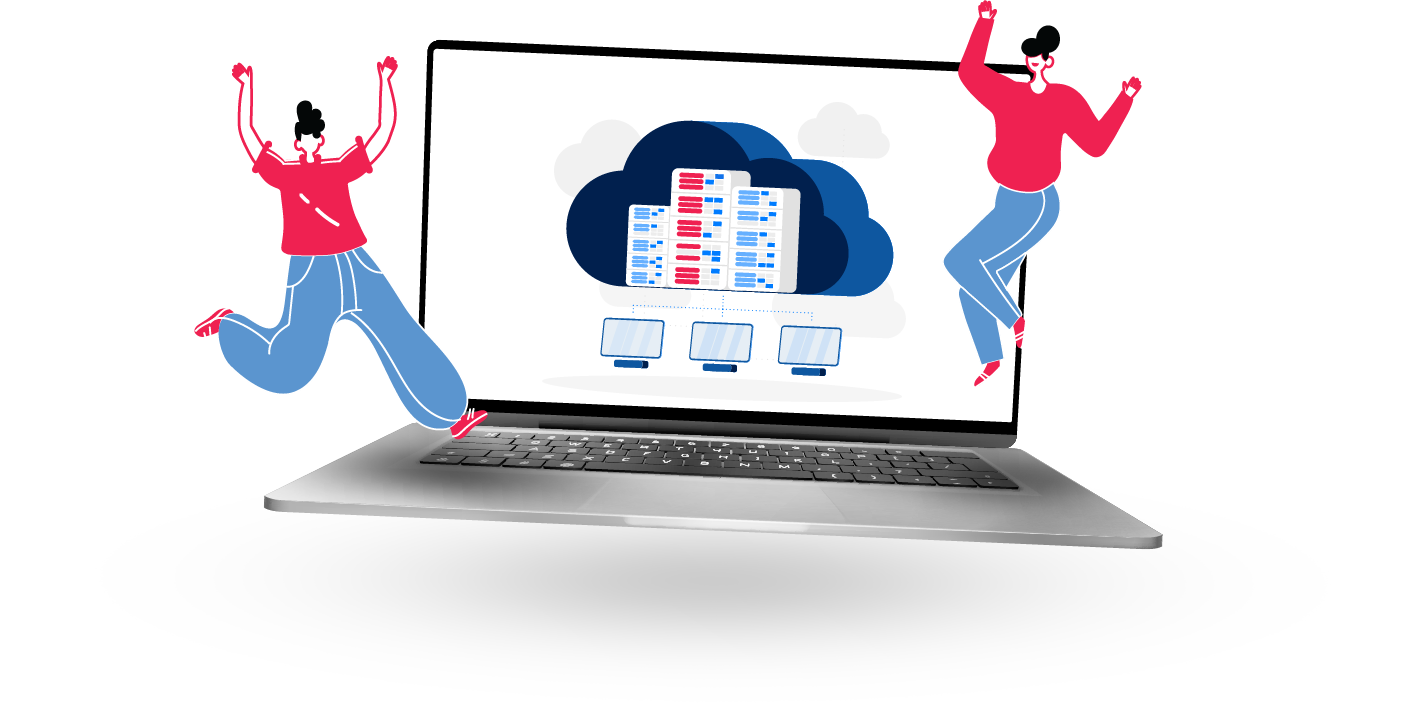 Cloud Server is a virtual server set up where resources of the server are built, hosted and delivered via the cloud computing platform.
In cloud hosting, multiple servers are combined together to share the load of the app. This allows the quick scalability as smaller servers could be added easily to the cluster to increase the resource pool.
This makes it the ideal type of hosting for critical projects.
High Availability
Always available website for the visitors at all times across all devices.
Easily Scalable
Easily scale your cloud server resources up and down with the traffic.
Low Redundancy
If any one server fails, the other servers keep the site live for the visitors.
Full Control
Take full control and decide which user gets what level of access to the storage.
Cloud Server Hosting – Addons
Advanced Migration
We'll move your website & applications from current servers to our cloud server hosting in India.
Managed Consultation
Our 10+ yrs of experience in providing the best hosting services to help you and your team in the right direction.
Application Setup
Our cloud experts will install, setup and optimize your applications for the fastest performance.
Cloud Hosting That Quickly With You
We are one of the best cloud hosting providers in India.
FAQs about Cloud Server India
What is a Cloud Server?
A Cloud Server is a virtualized private server or VPS with dedicated resources. These resources could be CPU Cores, RAM, Disk Space, Network Port Speeds, etc, all of them accessible all the time and they are completely dedicated to your projects.
Cloud Hosting fetch resources from the multiple virtual server instances of physical servers. Cloud Servers are quickly scalable than Dedicated Servers because resources can be easily added when you need them.
Known for their reliability and scalability, Cloud Servers emerges as the best option of hosting for the sites that need fast loading speed, and low downtime.
How does cloud server work?
A cloud server is created using virtualization software to partition the physical server into multiple virtual servers. Each partition server has its own dedicated set of resources. The VPS functions are accessible remotely via an online interface.
What are the benefits of cloud server hosting?
Cloud servers provide the best levels of performance, control, and security.
You will enjoy the following benefits:
Root Access:

With Root administration access, you can install any software of your choice and have complete control over your resources.

Dedicated Resources:

Your allocated CPU, RAM, HDD, and bandwidth will always be available to you.

Easy to Scale:- Your site will not go down when the traffic is high. It automatically 

scales vertically or horizontally and distributes the traffic evenly using a load balancer. Adding the resources to Cloud Servers takes much less time than traditional hosting.

Privacy and Security:

Unlike shared hosting, you are not sharing space with anyone, your critical data and applications are safe at minimal costs with Cloud Servers.
Do I get full access to my Cloud Servers?
MantraCloud provides root access with every Cloud Server. You will have complete access to your server and administration to configure it in any way you like.
You get as many options as possible to customize your server to tailor it as per your requirements.
Is your Cloud Servers have SSD storage or HDD Storage?
We provide the latest and fastest technology to our customers. All of our Cloud Servers are based on SSD.
The speed and security of your web apps are important for us.However, we can arrange HDD Servers on special request. You can contact us.
To know more read Comparison between SSD and HDD
How reliable is your Cloud Server?
Our Cloud Servers' reliability is high. Every website is hosted on a virtual platform that fetched its resources from the physical servers, via an extensive network. The sites automatically distribute the copies of your data across multiple devices to ensure safety.
If a single physical server get damaged, your site and data is safe with our Cloud Servers.
How secure is your Cloud Hosting?
Our in-house team monitors the server 24/7 in a highly secure environment. MantraCloud is a partner with world-class web-security solution providers, such as CloudFlare, Akamai, Astra, and use the best tools in the market to keep the server secure.
Your web apps are safe with our Cloud Servers.
How many IP addresses come with my Cloud Server?
A single IP address is provided with each cloud server. Additional IP addresses can be purchased upon request. [Note: Justification for these IP addresses must be in compliance with APNIC guidelines]
Can you assist us with moving our website from the previous host?
Yes! Our team of Cloud server experts can help you in server migration from another host, custom server settings and server-level optimizations.
You can contact our cloud server experts to discuss the migration procedure and charges. 
Do you provide technical support?
Yes, our team of cloud experts is available 24×7 and we provide support over phone, email, and chat. 
Do you commit to any SLA?
MantraCloud is committed to providing the top class service to our customers. Yes, we have SLA.
Ready to Host Cloud Servers?
Contact our team now
Our Cloud server hosting experts are available to help you find the perfect solution for your organization, we are available via live chat 24×7 or by phone from 9 am – 5 pm GMT Mon – Fri.